Persbericht -

Europese Investeerders zoeken Nederlandse innovatieve bedrijven

Wil je snel en efficiënt in contact komen met de juiste Europese investeerder voor de scale up van jullie bedrijf in Europa. Maak dan kennis met de nieuwe matching tool van Inspiralia tijdens dit gratis webinar.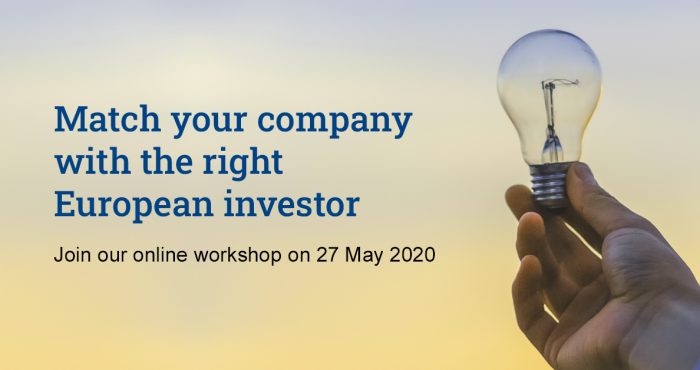 Uitnodiging Gratis online workshop 27 mei
Are you tired of the lengthy, inefficient search for new investors? Do you want an investor who supports your business idea and stands behind your product? 
Then join our online workshop with experts from m27 and Van Daalen & Partners on 27 May 2020.
During this workshop, we will give you insight into our efficient way to find the most suitable investor and/or business angel with m27's Digitalized Financial Services based on a groundbreaking matching service. 
Why you should join
Learn more about this unique matchmaking platform
Present your company to more than 1000 European investors
Book a one-on-one session with investment experts
When
Wednesday 27 May 2020
Duration
Online workshop: 14:00 – 14:30 pm
One-on-one sessions: 14:30 – 19:00 pm
Register for the online workshop